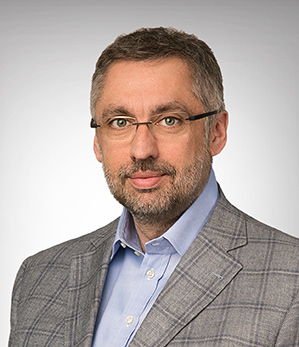 Managment
Robert
Szymański

MANAGING
DIRECTOR
Managing Director of AXXON since July 2009. A graduate of the Faculty of Pharmacy of the Warsaw Medical Academy. For 24 years associated with the pharmaceutical industry. At Actavis he was the Regional Director and was responsible for such countries as Poland, Hungary, the Czech Republic, Serbia, Slovakia and Slovenia. Previously, for several years he held the position of the national director at Sindan. He gained his first professional experience as a product manager, business unit manager and business development manager in such companies as Schwarz Pharma, Hoechst Marion Roussel (now Sanofi Aventis).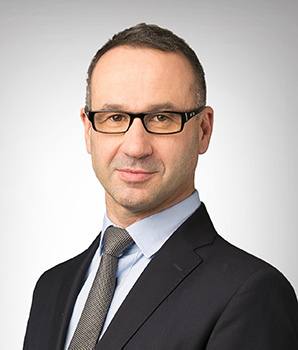 Zarząd
Robert
Czernik

SALES AND MARKETING
DIRECTOR
At AXXON, he has been the sales director since 2010. A graduate of the Medical Faculty of the Medical Academy in Łódź. In 1995 he completed a specialization in orthopedics and traumatology. He gained knowledge in the field of management, among others in the MBA at the Leon Koźmiński University in Warsaw (1996). In 1995, he began working in the pharmaceutical industry at the Eli Lilly international company. He continued gaining his experience in pharmacy in Biovena Pharma (2000-2005), Actavis (2005-2010) and Axxon (from 2010).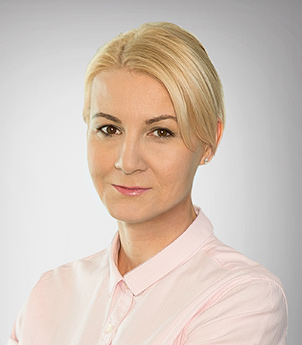 Zarząd
Agnieszka
Linke

CHIEF FINANCIAL
OFFICER
Chief Financial Officer with extensive professional experience in the pharmaceutical industry, manager of many projects related to the implementation of ERP systems. Has been working with AXXON since 2014. Currently, she is a Member of the Management Board. Previously, for 7 years, she was the chief financial officer at Actavis, Central Europe (Hungary, Poland, the Czech Republic and Slovakia) and for 8 years in Poland. A graduate of the Warsaw School of Economics in the field of Finance and Accounting and MBA at the University of Warsaw. Many years of experience with lawyers, financial experts and tax auditors. Prepares accounting programs in accordance with the IAS (International Accounting Standards Board). Knowledge of SAP and NAV. At AXXON, she actively participates in developing strategies and making decisions about any investments by providing detailed cost analyzes. She uses her financial experience in planning and implementing the company's budget strategy. She was the chief accountant in many companies with Polish and foreign capital, managed the accounting and book keeping department.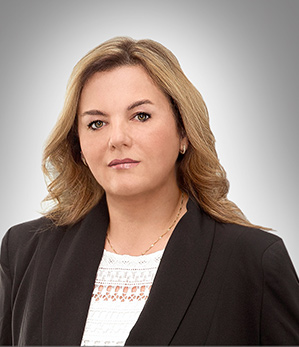 Zarząd
Joanna
Kowalska-Malczak

DEVELOPMENT AND REGISTRATION
OF MEDICINAL PRODUCTS DIRECTOR
A graduate of the Faculty of Chemistry of the University of Gdańsk and postgraduate studies at the College of Trade and Finance in Warsaw, certified Regulatory Affairs Manager with over 14 years of experience in the pharmaceutical industry and Regulatory Affairs. She gained her professional experience, among others in Biovena Pharma and Actavis Polska. She did many trainings and specialization workshops. She successfully carried out and supervised nearly two hundred registration procedures. She managed the "life cycle" of over two hundred generic and original medicinal products. Has been working with AXXON Sp. z o. o. since January 2014. In September 2015, she took the position of director for the development and registration of medicinal products. In the company she is responsible for the Research and Development Department, Registration Department, Pharmacovigilance and Quality Control. She has been a Member of the Management Board since 2015.